Ok, so I know I'm not the first person to ever use "eatonomics" (I did a Google search heheh), but let's pretend I have an original thought in this little brain.
I've realized that my life is a balance between the binaries of scarcity and abundance.  I grapple with scarce calories, funds and time on a daily basis.  My life is abundant in love and possibilities.  This makes life wonderful.  Sometimes, though, it is a bit challenging.  I know we're all going through some rough times financially so I hope you don't mind that there is usually a financial slant to my posts.
On with the post!  I have now spotted three, yes THREE, personalized cereal/trail mix sites.  I have yet to try them (my free MixMyGranola cereal is en route as we speak!). I think these sorts of options are awesome because you can monitor exactly what you want in your mix and monitor the calorie content too!
Given the eatonomics issue I've discussed, I've decided to break down the options by price-point, going off a general 5-ingredients mix.  Let's say a granola base, cranberries, almonds, flax seeds and chocolate chips/cacao nibs and compare across the board. Let's call it the "FeedMeImCranky" mix.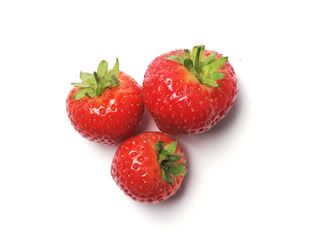 Contenders please enter the forum and be civil!
[Me] & Goji
"Hi – I'm the 2007 spawn of three friends and am based out of New Hampshire."
Fact – Orders are 21 ounces.
Price for FeedMeImCranky mix = $10.05
Breaks down to $0.48/ounce
Add $7.90 shipping
Pros: 50+ all natural and organic ingredients to choose from. Can make a gluten-free mix. They give 5% of profits to charities. They have a pre-made vegan and gluten-free mix you can choose here.
Cons: Cannot manually select less of an ingredient to adjust the calories.
MixMyGranola
"Hi guys, I'm a 1-year-old born (founded) in 2008 by three dudes in Miami, Florida."
Fact – Orders are 16 ounces.
Price for FeedMeImCranky mix = $7.74
Breaks down to $0.48/ounce
Add $4.99 shipping
Pros – Pay for how many ingredients you use.  Cool ingredient options including candy corn and jelly beans! They have pre-mixes for Mother's Day and for the calorie-conscious here.
Cons – Cannot manually select less of an ingredient to adjust the calories.
YouBar
"Hey you – I'm from Los Angeles. A mom and her USC-grad son brought me into the world a few years ago."
Fact – Orders are 35, 45 or 55-ounce boxes of 13 individual packs.
Price for FeedMeImCranky mix = $25.87 *This is the cost for all orders of 45 ounce boxes no matter which ingredients you use.  You have a cap of how many ingredients per category (e.g. fruits, nuts) that you can choose.*
Breaks down to $0.57/ounce
Add $7.99 for shipping
Pros – Portion control since they put mix in individual bags of small, regular or large size depending on your request.  You can adjust less or more of certain ingredients to adjust calorie content. Note: You can also make YouShakes and other personalized items.
Cons – Fruit options are minuscule.  Don't have strawberries or bananas – which are basic staples, don't you think? Order minimum of 35 ounces means you have to shell out at least $30.00.
Have you tried any of these mixes/cereals?  Which do you think sounds best? Next on my list is to make the FeedMeImCranky mix myself with ingredients from the grocery store and do a price comparison that way!
Feed Me Im Frugal signing off!
Tags: calorie conscious, calories, cereal, mix my granola, mothers day, trail mix, youbar, [me] & goji