This is the best recipe ever!
I made this recipe once before here but had adapted it to be more healthful. This year, I made the original VegNews recipe to take to my boyfriend's house for Thanksgiving but knew I'd want to adapt it later to be gluten-free and a bit more saucy (like literally w/ more sauce). So, I gluten-freed it up, added more veggies, and knew if I added garbanzo beans the sauce would have a hummus-like texture. The"cheese" sauce is to die for. I plan on using it atop vegetables, rice & pretty much anything else I can think of.
There is something so comforting about mac 'n cheese. It's right up there with hot chocolate and chocolate cookies straight from the oven. mmmm.
See?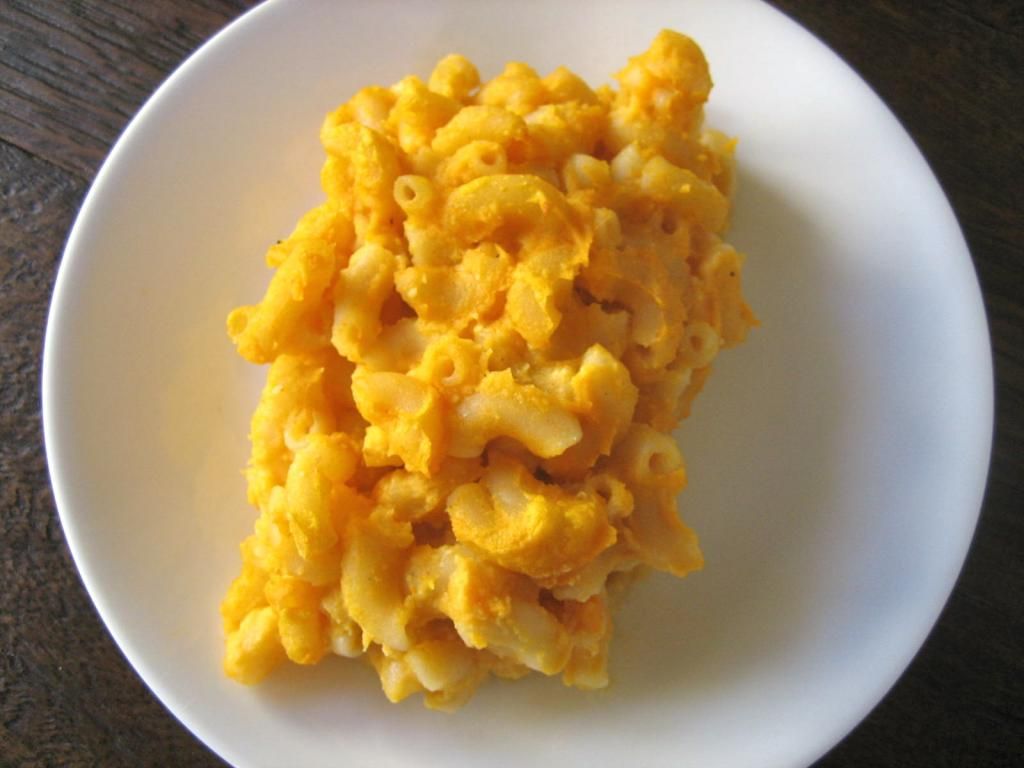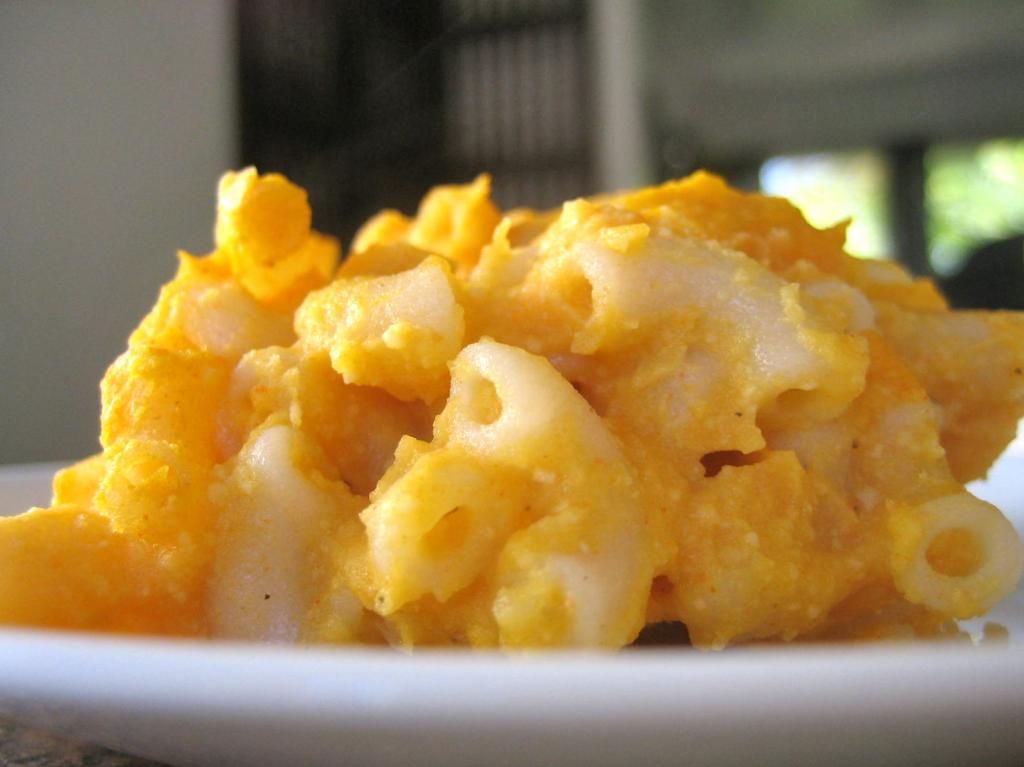 The Best Vegan + Gluten-Free Mac 'N Cheese Ever
Lightly adapted from the VegNews recipe here
Vegan, Gluten-Free, Serves 6-8

Ingredients
12 ounces gluten-free macaroni (I used Lundberg Farms Brown Rice)
2 tablespoons shallots, peeled and chopped
1.5 cups red or yellow potatoes, peeled and chopped
1/2 cup carrots, peeled and chopped
1/2 cup onion, peeled and chopped
1/2 cup garbanzo beans
1 cup water
1/4 cup raw cashews
1/4 cup Earth Balance (vegan margarine)
2 teaspoons sea salt
1/4 teaspoon garlic, minced
2 tablespoons lemon juice, freshly squeezed
1/4 teaspoon black pepper
1/8 teaspoon cayenne
1/4 teaspoon paprika
Directions
Cook the pasta according to the package instructions. Drain, rinse with cold water & set aside.
Preheat oven to 350 degrees. Spray an 8×11 pan with non-stick cooking spray.
In a saucepan, add shallots, potatoes, carrots, onion, garbanzo beans and water, and bring to a boil. Cover and simmer until the veggies & beans are tender (about 15-20 mins).
In a blender (I use my Magic Bullet), process the cashews, salt, garlic, Earth Balance, lemon juice, black pepper, cayenne and vegetables (with their water) and process until entirely smooth (you may have to stop the blender, stir, then re-blend).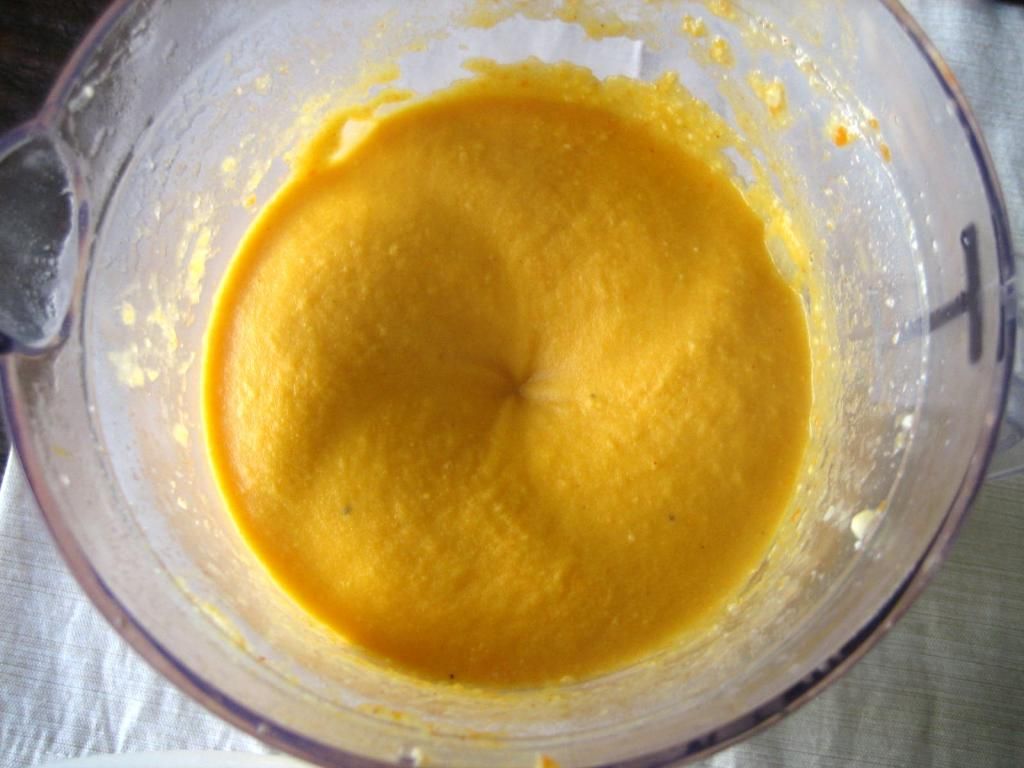 In a large bowl, toss the cooked pasta and blended "cheese" sauce until coated.
Spread mixture into casserole dish
Bake for 30 minutes
Enjoy!!!
What did you guys eat for Thanksgiving? I  definitely ate past the point of full a few times. I ate at my mom's house (she made me lentil soup and I had made mashed potatoes to have), then at my boyfriend's house I had mac 'n "cheese," bean salad, fruit salad, stuffing and sweet potatoes. It was so kind of my boyfriend's parents to make sure to veganize the side dishes.
Of course, I made these for dessert and brought them to my mom and boyfriend's parents' house: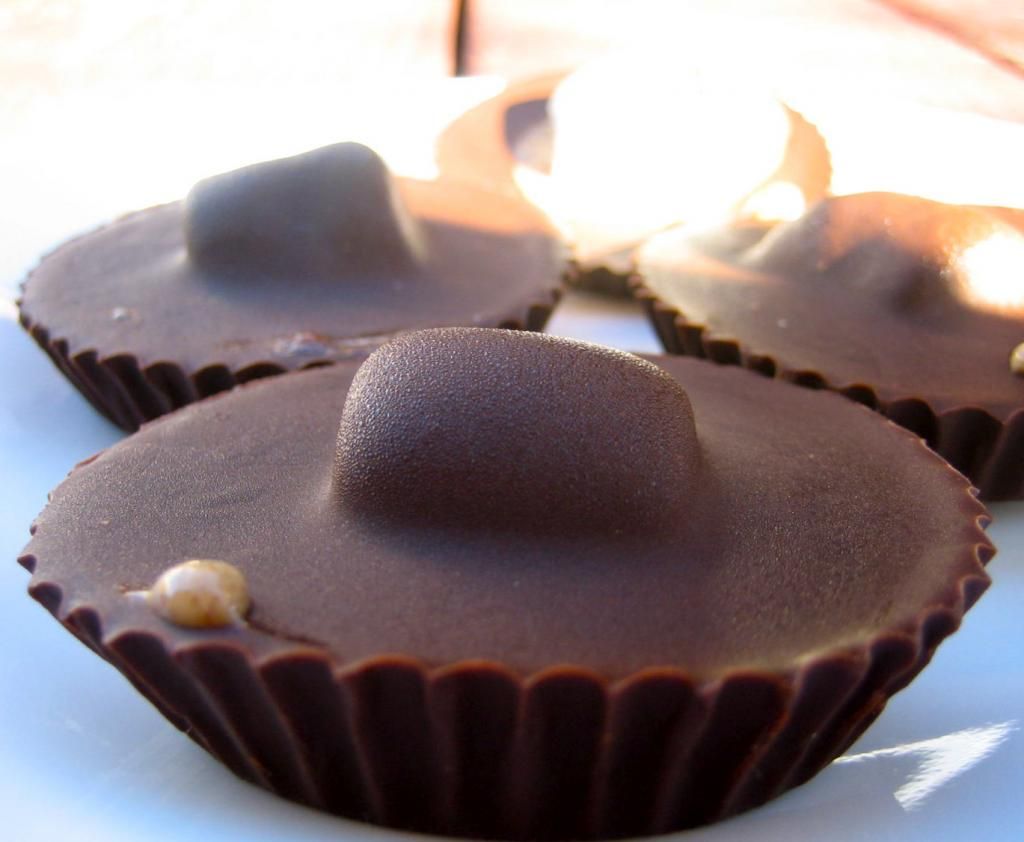 I definitely feasted. Do you guys visit multiple houses on holidays? It does make it a bit more challenging to be a mindful eater when there's so much food and multiple social gatherings centered on food, eh?
Any comfort foods you'd like to see veganized or gluten-freed-up?
<3,
The Cranky One
Tags: macaroni and cheese, Recipes, vegan entrees, vegan side dishes